I'm 26 now and can officially say that I'm in my mid-to-late-twenties. I feel more like 35 every day so I guess 26 isn't all that bad.
My orders all showed up about a week after my actual birthday. All I did on the actual day was go to work. I have discovered that adult birthdays are nowhere near as fun as children's birthdays.
Back on track... I had orders from Sephora, Giorgio Armani and Torrid.
Sephora & GA Packages: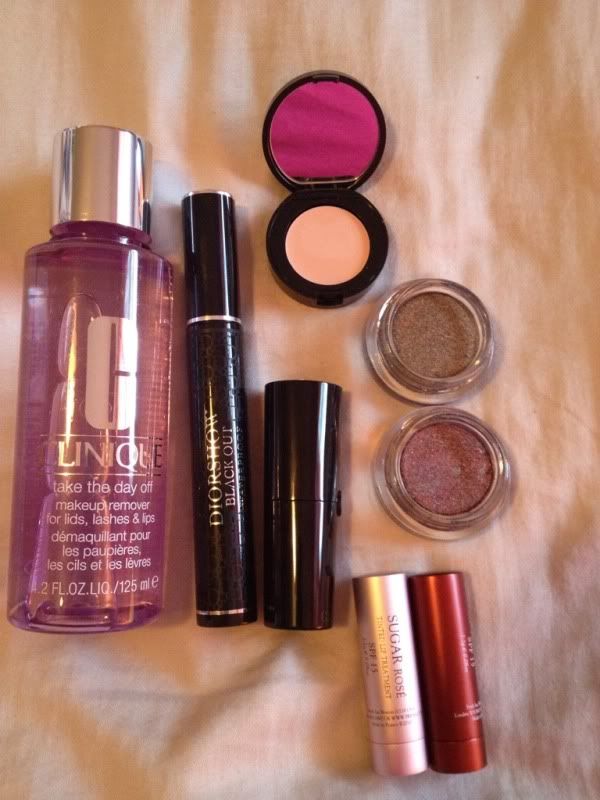 Swatches:
Direct sunlight
L to R:
Rouge d'armani pink 502
GA ETK 27
GA ETK 6
Shade
Clothes from Torrid
Black/white polka dot chiffon top
Pink lace inset top
Lace print leggings
Black ruched sleeve blazer
I'm very happy with all the things I bought myself for my birthday! :-D Have you bought anything that you love lately?