I think something may have taken the place of RubyWoo as my favorite red, and this is it. I hate that RW is so damn drying but I just couldn't find anything to compete with how flattering the color was on me.
Until now, that is.
It is not drying in the least, stays incredibly creamy and it has this gorgeous luminosity to it, while still having a matte finish.
Here's a quick FOTD featuring my new BFF:
I know you're jealous of the fantastic runway hair that I'm sporting. You don't have to lie.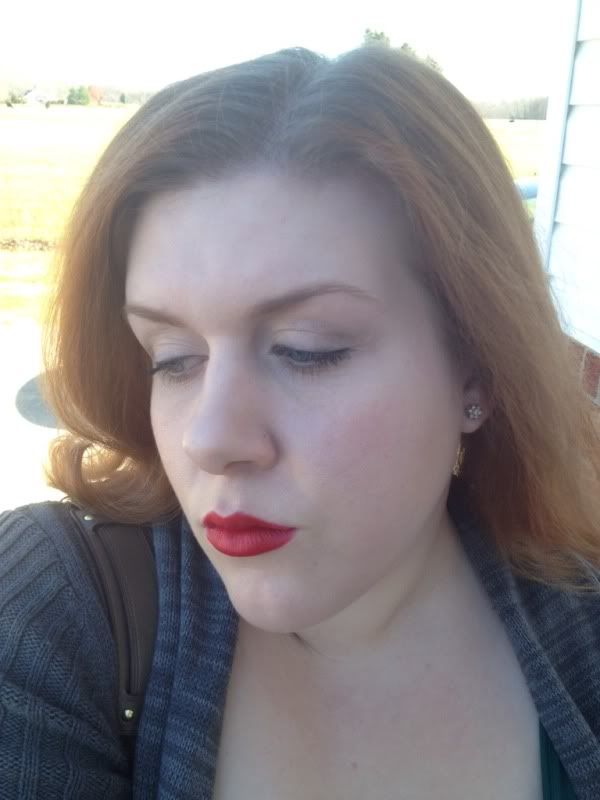 The boring product breakdown:
Face:
Cover Fx Clear prep fx mattifier
Guerlain Lingerie de Peau in 31
Benefit Erase Paste in Fair
LM translucent setting powder
Shiseido High Beam White
Guerlain terracotta bronzer in 02 blondes
Eyes:
UDPP
UD Naked palette- sin, naked & buck
MAC black track Fluidline
Diorshow Blackout wp mascara
Anastasia brow powder in strawburn
Lips:
MAC liner in brick
YSL Rouge Pur Couture in 203 Rouge Rock
This pic was on a different day but was after about 4 hours of wear and a meal. I was extremely impressed.
Thanks for looking! What is your favorite red lipstick?
-Cassie