Friday was the first day of Autumn so what could be more appropriate than an orange eye? The fact that I wanted to try out my new MAC paradisco shade may have had something to do with it too. ;)
I started out with a simple eye during the day, but a few hours later decided it need a little something more before I ran into 4312765 people that I know.
Maybe I'm exaggerating... but it was Fall Festival at Adam's school that night so I saw many familiar faces, and I certainly prefer the latter look.
Day
Evening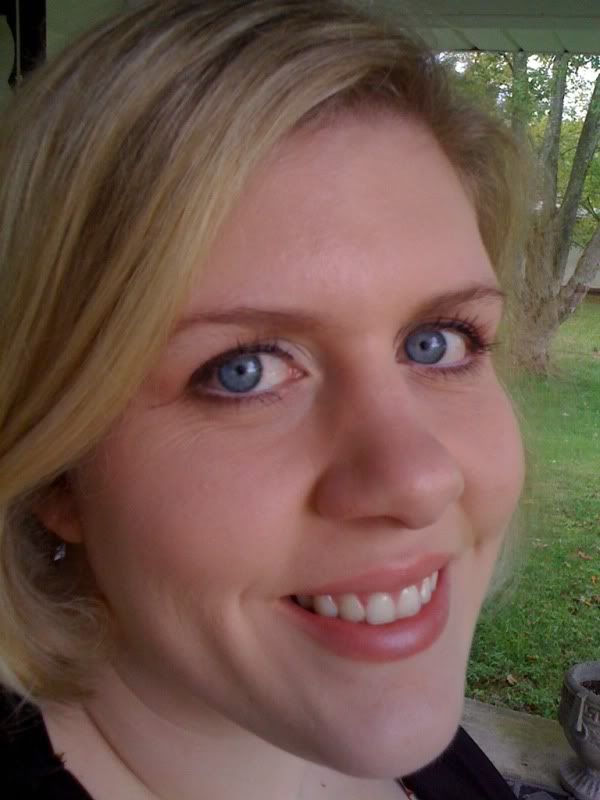 I'm having the worst trouble getting a nice natural light to photograph with, so my apologies while I try to figure out the best spot and time to take pics. The few places in my house where I can photograph make my skin look a bit Cullen-ish, sans sparkles. I'll figure something out. ;)
Here's a list of products used:
Face:
Clinique Dramitically Different Moisturizing Gel
Clearprep FX Matte Foundation Primer
MAC SFF NC15
Benefit Erase Paste
MUFE HD Powder
Tarte Amazonian Clay blush in dollface
Eye:
UDPP
Bare Minerals Wearable Pistachio Light- inner corner and highlight
BM Luster- lid
MAC Paradisco- Crease & blend color
Kat Von D- Rebekah (from the true love palette) added to crease for the latter look
MAC Fluidline in backtrack
Fairydrops Scandal Queen Mascara
Lips:
MAC liner in subculture
MAC Angel lipstick on first, followed by Clinique lipstick in Berry blush
I'm new at explaining what I do, so don't hesitate to let me know if things aren't clear or if I missed something. :)
You can see the excitement on Hannah's face!
Adam on one of his many turns.


This was my kids favorite part of the Fall Festival, I swear they could have spent 2 hours in the gym just to go down the slide.
I'm so glad that Autumn is off to a good start around here, homemade pumpkin everything and unpredictable KY weather!